Follow us on YouTube to see more videos like this: » Subscribe Now!
Why should you invest your money?
The fact that you even clicked on this page suggests that you may already have some money stashed away ready to invest, perhaps in your savings account at some bank losing value due to inflation.
If you never thought about investing your money, this would be a good idea because, frankly, some wealth can be achieved by putting your money 'to work' rather than leaving it sitting still in your bank.
What is investing?
An investment, is the process of devoting your effort, time and resources into achieving a greater goal. An investment can be something small like giving your time to a good cause, or investing in your intelligence by going back to school. In terms of investing money, this involves putting the money you've put aside (a few grand usually) into something which has been secured by other assets i.e bonds, cryptos, stocks, ETFs and mutual funds, etc.
---
How do you invest? Active Vs. Passive management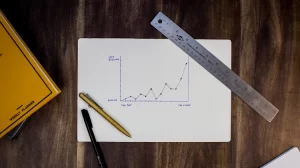 Once you've made the decision to invest, the next step is learning how to go about it.
There are many approaches you could take. The two main methods of stock investing are called: Active management and Passive management.
Active management: an active investors pick their own stocks, bonds and other investments which may interest them.
Passive management: a passive investor will allow their holdings to follow an index created by a third party instead. If you're already confused, don't worry…you can take a great investing course online.
They both have their good and bad points. On the one hand people don't always like the idea of a third party having control of their money.
By the same token though, being primarily responsible for your investment isn't all it's cracked up to be, no matter how cool the movies make it look. Just be aware that every dollar counts and needs to work to the best of its potential.
The trick is to listen to the experts investing tips and advices, gain as much knowledge as you can, get savvy to the pros and cons.
---
What type of Investment is right for me?
There is no one right answer to the question of what type of investment is right for you. The best approach is to figure out your goals and then find the investment that will help you reach them.
Short-term investment: for example a high-yield savings account or certificate of deposit (CD) might be a good fit. These investments offer relatively safe returns and can be accessed relatively quickly.
Long-term investment: you might want to consider stocks or mutual funds. These types of investments can offer the potential for higher returns over time, but they also come with more risk.
It's important to remember that no one investment is right for everyone. You need to tailor your portfolio to fit your specific needs and risk tolerance.
What is your style of investor?
There are different types of investors, and each one has a different style. Some people like to invest in stocks, while others prefer to invest in real estate. Some people like to be very hands-on with their investments, while others prefer to let someone else do the work for them.
There is no right or wrong way to invest; it's all about finding the style that works best for each investor. Answer these questions to find out what your investing style is:
Why do you want to invest?
What level of risk are you comfortable with?
How much volatility can you tolerate?
What type of business do you trust?
How much time can you devote to research?
» You'll find the answers in: What is my Investor Style? 5 Questions to find out.
---
Types of investments
There are a variety of investment options available to investors. The most common types of investments include stocks, bonds, real estate and mutual funds. There are other types of alternative and less conservative investments that we will discuss below.
1. Investing in Mutual Funds
What is a mutual fund and how does it work?
Mutual funds are a type of investment vehicle that allows investors to pool their money together with other investors in order to buy stocks, bonds, and other securities.

Mutual funds can be bought through a broker or directly from the mutual fund company. This means that you don't have to do any research on which stocks to buy, the fund manager will make all of those decisions for you. – See more: What is a mutual fund? (glossary).
When you buy a mutual fund, you are buying shares in the fund. The price of a mutual fund share is called the net asset value (NAV). When you invest in a mutual fund, your money is pooled with other investors and used to purchase securities.
There are two types of mutual funds: open-end and closed-end:
Open-end mutual funds can issue and redeem shares at any time, while
Closed-end mutual funds can only issue new shares or redeem shares at specific times.
There are a few things you need to keep in mind when investing in mutual funds. First, you need to decide how much money you want to invest. You can start with as little as $50, but it's generally recommended that you invest at least $1,000 so that you have enough money to spread out among different mutual funds.
» Learn more: Mutual Funds: What You Really Should Know?
2. Real Estate Investments
When it comes to making money, real estate is one of the safest bets around. It's been a reliable investment for centuries, and there are lots of ways to get involved in the market, whether you're looking to buy a property or become a landlord. With interest rates still relatively low, now might be a good time to invest in real estate.
Of course, like any investment, there are risks involved in real estate. If you're not careful, you could end up losing money on your investment. But if you do your research and take the time to learn about the market, you can make smart choices that will pay off in the long run.
There are many different ways to invest in real estate, so it's important to find one that fits your needs and goals.
» Keep reading: How to Invest in Real Estate: 3 Ways to Get Started.
» More: Real Estate Crowdfunding in Spain. How to invest in properties with low-capital in Europe?
3. Alternative Investments
What are alternative investments?
Alternative investments are securities or investment vehicles that are not stocks, bonds or cash. They often provide investors with opportunities to diversify their holdings and reduce their exposure to traditional asset classes.

Advantages and disadvantages: Alternative investments can offer the potential for higher returns than those available in more traditional investments. However, these investments also often involve higher risks.
Types of alternative investments may include:
real estate (see separate)
hedge funds
private equity (see OTC)
venture capital
managed futures
commodities
cryptocurrencies
Each of these alternative investment options has its own set of advantages and disadvantages. Before choosing an alternative investment, it is important to fully understand its advantages and disadvantages.
» See more: Alternative investment options for your portfolio.
---
Portfolio: How to diversify your Investment portfolio
1. What is an investment portfolio?
An investment portfolio is a compilation of different types of investments, typically stocks, bonds and cash equivalents. The objective of an investment portfolio is to provide a balance between risk and reward while striving to achieve the investor's financial goals.
Investment portfolios can be adjusted to suit any risk tolerance, time horizon and investment objectives.
2. How do you manage your investment portfolio?
Most people think that the best way to grow their money is to put it all in one investment, such as stocks. While this can be a very profitable strategy, it is also very risky. Therefore we must learn to:
Create a diversified investment portfolio from the beginning.
Learn when and how to reallocate our investment portfolio.
» See more: How to create a diversified and profitable investment portfolio from scratch.
3. How to diversify your investment portfolio?
A good approach is to diversify your investment portfolio across several assets, including mutual funds, bonds, real estate and stocks.
By diversifying your portfolio, you reduce your risk of losing money if one of your investments performs poorly. For example, if you invest in stocks and they perform well, you are likely to see a higher return than if you had invested in bonds.
» See more: Investment alternatives for our portfolio.
4. How to reallocate an investment portfolio?
Reallocating the assets of the investment portfolio when the market 'turns around' or macro factors change, is fundamental. Reallocating the investment portfolio is important to know when to exit from a risky asset to a safer one and vice versa.
For example, if the stock market crashes, your losses will be mitigated to some extent by gains you have made in other investments.
» See more: 3 Warning signs to Reallocate your investment portfolio.
---
How to learn to invest by your self?
When it comes to learning how to invest, there are several different options. You can read about investing online or in books, attend in-person classes or workshops, or watch video tutorials. The best way to learn depends on your preferences and schedule.
There are a few things you need to know to learn how to invest:
One of the most important steps is to understand how to pick stocks (or whatever asset) and how to know their value, i.e., what factors go into determining their value.
It is also important to learn about financial fundamentals, as they can help you make sound investment decisions. – Check fundamental news on our Economic & Financial Calendar.
In addition, learning about market cycles and how to position yourself for optimal performance is key.
With a little effort, you will be well on your way to becoming an investor smart enough to handle any market conditions. Here are some suggestions for learning how to invest in the markets.
1. Learn how to invest with investment books
Investing can be a daunting task, but it doesn't have to be. With the right investment books, you can learn to make smart decisions and grow your money over time. Here are some of the best investment books for beginners:
The Intelligent Investor (Benjamin Graham).
One Step Ahead of Wall Street (Peter Lynch)
Competitive Strategy (Michael E. Porter)
When the Money Dies (Adam Fergusson)
» Find the complete and updated list here: The Best Investment Books of All Time.
2. Learn how to invest with courses and classes
If you want to start learning about investing on your own, the Internet is a great place to start:
There are several websites that offer free information on all aspects of investing, from beginner tips to more advanced concepts.
You can also find online investment courses and classes that will teach you everything you need to know about investing. These courses generally cost money, but they can be a great investment if you want to learn quickly and have more control over your learning schedule.
» If you want to learn more about online investment courses, here are some resources: online course for investing in the market.
---
More about Investing IQ:
Read more about Investments: