Follow us on YouTube to see more videos like this: » Subscribe Now!
Reallocate your investment portfolio is a must. The economic crisis over the last few years has made many people painfully aware of the importance of diversifying an investment portfolio. The old saying, "Don't put all your eggs in one basket" is true. It is better to have investments spread out in a variety of locations instead of depending on just one of two investments.
The old saying, "Don't put all your eggs in one basket" is true.
But for many, knowing how to diversify isn't as problematic as knowing when to do it. If more people would have recognized the warning signs in 2008, there might have been less of a financial impact for thousands of people. Knowing when to cut your losses and invest elsewhere, or even better, seeing the signs that losses might be imminent and getting out beforehand is a skill every investor should hone.
Learn more about investing:
So, how do you know when it is time to reallocate? Here are a few signs:
Reallocate Your Investment Portfolio? 3 Early Warning Signs:
#1 Several months of either a sluggish or thriving economy
The world economy ebbs and flows, and both peaks and valleys can last for long periods of time. If the economy has been at a peak for a period of time, the decline can often be sudden, quick and harsh. An example of this is the Dot com bubble and the Dot com bust.
If the economy has been at a peak for a period of time, the decline can often be sudden.
Keep an eye on your portfolio during either a peak or a valley. When your portfolio numbers start to change, it might be time to reallocate funds from once high-performing stocks into bonds or Certificates of Deposit (CDs), in a decline, or roll over investments in CDs into stocks which are on the rise.
#2 Pay attention to the news regarding any company in which you have an investment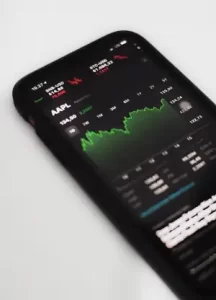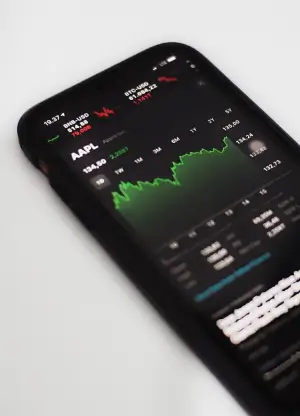 Publicly held companies are required to do quarterly reports, so you should take note of the information provided during these reports.
If the report is favorable and the prediction is for continued growth, or even maintaining a current position, it's probably okay to keep the investment. But if the report is negative or news reports indicate there might be an issue, you may want to dis-invest and reallocate that money somewhere else.
#3 You're losing money
There is no cut-and-dry number as far as when to reallocate your investment portfolio if they are losing money, since it is common for portfolios to gain and lose money on a regular basis.
Investing for retirement or other purpose is something that should not be taken lightly. Keeping a close eye on your portfolio will mean the difference between attaining what you want from your portfolio and losing what you've put in.
But if your portfolio is losing more than you are comfortable with, locating the problematic investment and reallocating that money into a better performing investment will keep you from losing more money than you are willing to lose.
Related: