Are you looking for the best investing books and text books? The stock market and financial markets in general can be scary and confusing to any investor.
These financial books and text books on this page are, in our opinion, the best investing books of all time; use these to educate yourself about financial markets. When you are ready to begin investing, check out our trading platform and investing reviews, and please submit your own review if you have experience with one of the products.
Best Investing Books
1. The Intelligent Investor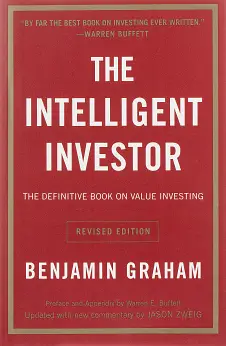 ---
2. One Up On Wall Street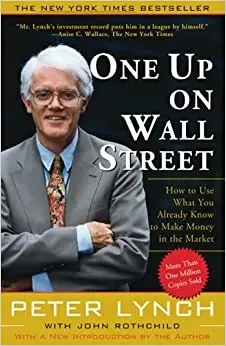 ---
3. The 9 Steps to Financial Freedom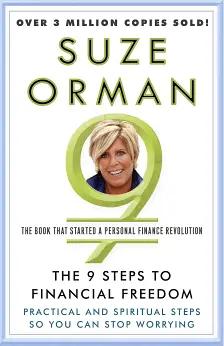 ---
4. Competitive Strategy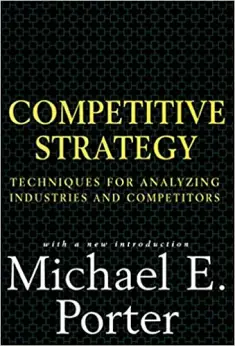 Competitive Strategy: Techniques for Analyzing Industries and Competitors. This book has been printed more than 60 times since its original publication. The theme of the book has three strategies for competitive advantage. This book goes on to tell how profit is made and split in the business environment. This is a good read for investment analysts. (Author: Michael E. Porter)
---
5. The Strategic Bond Investor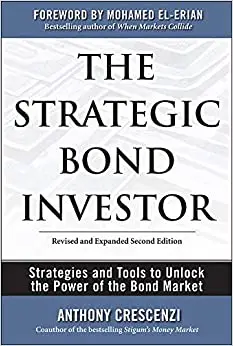 ---
Learn more about investing:
Best Economic History Books
1. When Money Dies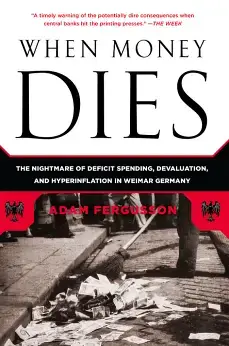 In 'When Money Dies', author Adam Fergusson tells the story of the hyperinflation and economic collapse in Weimar Germany. He explains how the government's deficit spending and devaluation of the currency led to hyperinflation. When Money Dies is a book about the nightmare of hyperinflation and devaluation in Weimar Republic (Germany). It is a story of how a country can fall apart when the government prints too much money. (Author: Adam Fergusson).
---
Best Investing Text Books
1. Investments
An excellent graduate-level textbook which focuses on bond and equity investment topics. While the material can get quite complex, the authors do a great job explaining the material with examples. Best of all, there is a complimentary website which provides supporting materials like quizzes and spreadsheets. One of the best investing text books ever.
Author: Zvi Bodie (McGraw-Hill/Irwin Series in Finance, Insurance and Real Estate)
2. Investment Analysis and Portfolio Management
A solid resource for learning everything there is to know about investment vehicles and managing portfolios. This investing textbook can definitely get a little complicated at times, but this is only because the authors describe very technical concepts and principles which other textbooks merely glance over or skip altogether. An excellent option for an intermediate to advanced level class.
Authors: Frank K. Reilly and Keith C. Brown
3. Introduction to Finance: Markets, Investments, and Financial Management
Compared to the other textbooks on this page, this book would be considered a beginner's text. But make no mistake, this textbook is not just a basic guide…it thoroughly covers the three main areas of finance: Institutions & Markets, Investments, and Financial Management. The text begins with the basic principles and concepts, but as it progresses it delves into the practice of finance in small businesses, large corporations and personal financial planning.
Authors: Ronald W. Melicher and Edgar A. Norton
4. Investments (6th Edition)
A great textbook for securities and security markets, the chapters cover the entire spectrum of principles from security analysis to portfolio management theories. The formulas are presented in a easy-to-learn format, with examples to demonstrate the proper usage. This is definitely not a beginner's guide; but a reader with some background in math and statistics will find great benefit from this comprehensive intermediate textbook.
Authors: William Sharpe, Gordon J. Alexander and Jeffrey W. Bailey
Read more about investing: