Are looking for stock market investing tips? We surveyed several experienced market professionals for the best advice and guidelines to follow when investing in the stock market. All of the feedback was great, but there were a few that stuck out as such great insights that we thought they deserved a little extra attention.
Best Stock Market Investing Tips from market experts
From all of the feedback we received, here are the best stock market investing tips that we received:
Investing Tip 1
"The most useful rule of thumb that saved me lots of money so far is the one I call 'carte blanche'. It basically says to consider your portfolio empty every day (or every time you reevaluate your positions). People have this well-known tendency to put more value on something they already posses. That gives a huge bias in our investing strategy that more often than not, leads to losses or limits our gains. Instead of sticking to your positions, try to imagine your portfolio empty every time you evaluate it and think if you would've bought a particular stock today. Disregard if the position is profitable, losing or neutral – apply a 'blank sheet', 'carte blanche'."
~~~
Piotr Korpak, Co-founder of Dreamployed
---
Investing Tip 2
"Only ever buy a stock where you would be willing to buy the whole company if you could."
~~~

Michael Giles, Founder/CEO of Roboinvest
---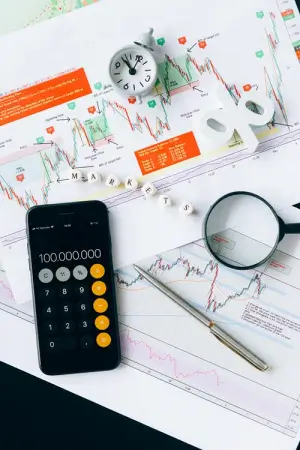 Investing Tip 3
"I base most of my stocks on the CEO, find their history, and know how they operate and what they've accomplished before."
"Have a plan for how long you will hold, and stick to it!"
~~~
David Sherry at DavidJSherry.com
---
Investing Tip 4
"I would buy the S&P 500 or Nasdaq when they exceed their 200 day Simple Moving Average and I would go to cash (or a conservative investment) when it goes below."
~~~
Tim Higgins, CFP®, ChFC®
Certified Financial Planner™ practitioner
3MERITUS Wealth Management
Learn more about investing:
---
Investing Tip 5
"You can also research through a wide variety of quality investment websites. I've always found this strategy to be more helpful that trying to decipher complex stock analyses or trying to perform technical analysis. When I notice that a particular stock or company has received positive mentions in multiple sources, this is a sign that it may be worth investing in."
~~~
Andrew Schrage from MoneyCrashers
---
Investing Tip 6
If an investor wants to own individual stocks, I would suggest looking for businesses that they use on a regular basis, with a strong management team and visible growth opportunities that will allow them to flourish for a long time. Some companies that might fall into this category are Apple, Amazon, Coach, Starbucks and Whole Foods.
Once you buy an individual stock, make it a point to follow the news, their earning reports and to learn about the industry they operate in. Once you become comfortable owning individual stocks, make it a point to diversify across a wide range of stocks in different industries. I would suggest owning 15-20 stocks to protect yourself from the inevitable blips in the market but also to set yourself up to generate out-sized long-term returns."
~~~
Mr. Everyday Dollar
---
Investing Tip 7
"Don't allow emotions to affect your long-term investment decisions. This is the quickest way to eroding your wealth."
~~~

Thomas Balcom, CFPR, CAIA, MBA
Founder of 1650 Wealth Management
---
Investing Tip 8
"Shop Around For the Lowest Fee Brokerages…Just as shopping around for the best prices can save you a ton of money grocery shopping, the same is true when you get started investing. It might not seem like a lot, but the fees and costs associated with your stock trading can really add up over the course of years whether or not the investments you choose do well – so be sure to make sure you start off on the right foot.
A recent NerdWallet study found that investors using the largest 3 online brokerages – Schwab, E-trade, and TD Ameritrade – are overpaying on fees by over $1.8 billion a year."
~~~
Susan Lyon – NerdWallet
---
Read more about investing: