The TPI is a new financial instrument that will be available to euro-area banks from September. It is designed to protect banks from economic shocks by providing them with liquidity in times of stress.
The European Central Bank's (ECB) has spoken about the benefits and drawbacks of the Transmission Protection Instrument (TPI).
What is TPI (Transmission Protection Instrument)?
What is Transmission Protection Instrument (TPI)?
The Transmission Protection Instrument (TPI) is a new financial instrument created by the European Central Bank (ECB) in order to help protect the euro area from future economic shocks like high inflation.
Purpose of TPI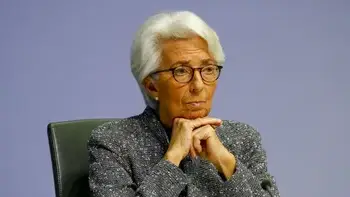 The TPI will provide short-term liquidity to banks that are experiencing difficulties accessing funding in the market.
Christine Lagarde, Managing Director of the ECB, has praised the TPI as an important step in strengthening the euro area's crisis response mechanisms. She stated that the TPI will help ensure that banks have access to liquidity during periods of market stress.
How does the TPI work?
These are the four criteria for activating the IPT for a country:
That the country complies with EU tax requirements, that it adapts.
Absence of severe macroeconomic imbalances.
Sustainable debt trajectory.
Macroeconomic policies that are under the recommendations of the European institutions.
VIDEO: Lagarde announcing TPI program
Follow us on YouTube to see more videos like this: » Subscribe Now!
Advantages and Disadvantages of TPI
TPI has three advantages. Firstly, it will improve the resilience of the banking sector. Secondly, it will help to prevent banks from becoming overloaded with liquidity during times of stress. Lastly, it will reduce the need for public support in financially troubled banks.
However, there are some potential drawbacks to the TPI. For example, it could lead to moral hazard if banks know that they can rely on the TPI to bail them out in a crisis.